About The Outlook Inn B&B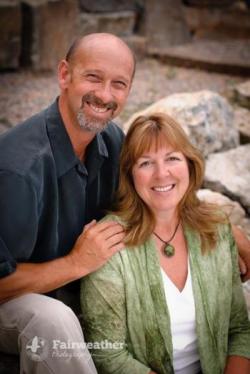 Michelle & Todd Ahern's roots run deep in Big Sky Country. The Outlook Inn Bed and Breakfast is built on property that has been in Michelle's family for nearly a century. She spent her summer's helping Gramma in the kitchen of her tar paper shack, keeping wood in the old cookstove, and running back and forth to the lake for swimming.
Todd's great-great-uncle surveyed within nearby Glacier National Park before it was officially a park. Today, you can hike to Ahern Pass and Ahern Glacier, or sit at the base of the mountain and just enjoy the view.
Life is simpler here. Good, home-cooked meals featuring locally sourced foods, friendly folks, and expansive views of Flathead Lake and the Rocky Mountains are part of the package.
The coffee's always on and you are always welcome. Come on up!